Study: Men Experience Weight Gain After Divorce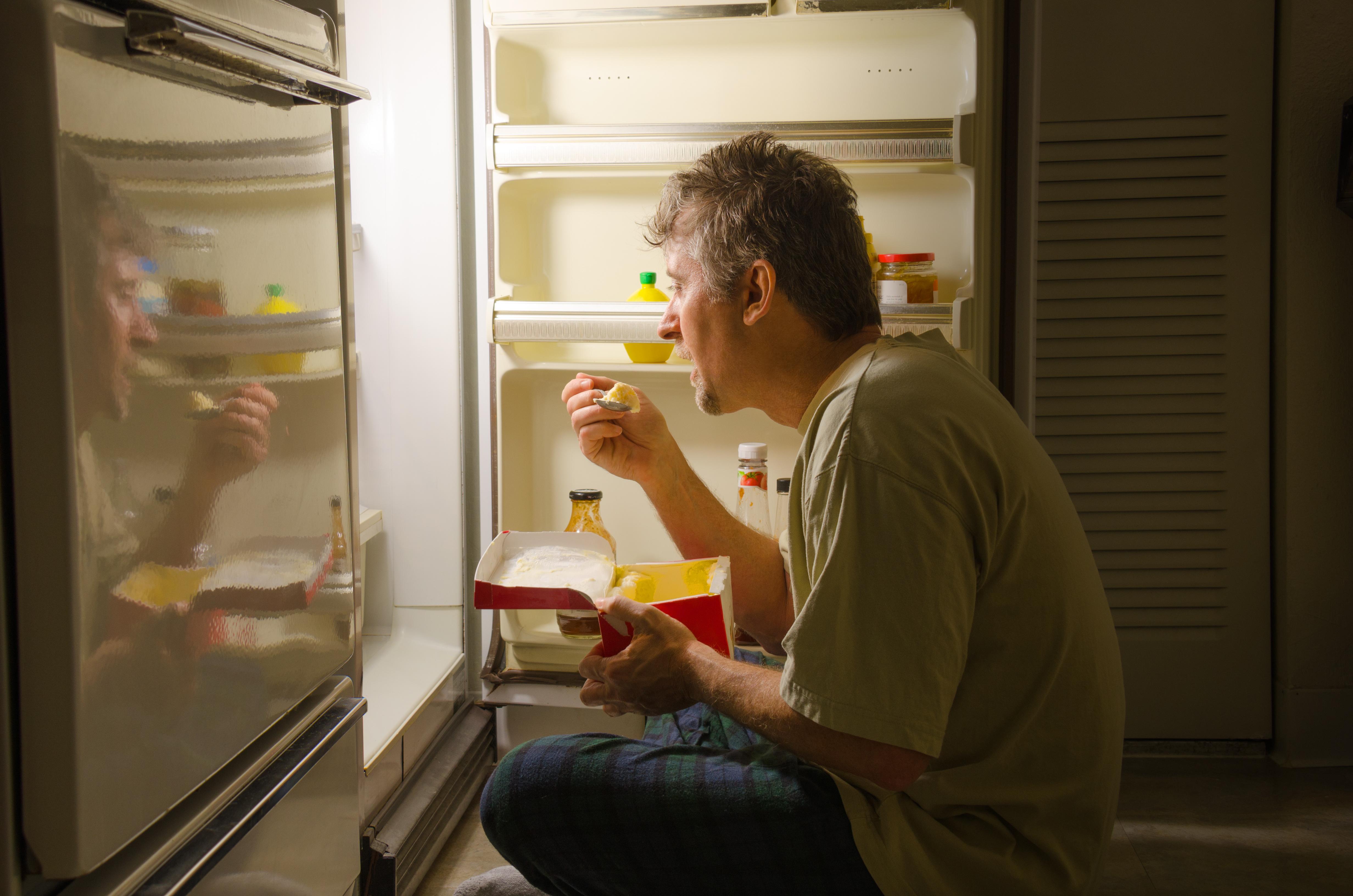 Getting a divorce can cause a lot of changes in your life. From changing where you live to changing who you spend your time with, it can be a period of adjustment and uncertainty that many are not ready for.
Many lean on different mechanisms to cope with this period of adjustment. Some choose to throw themselves into their jobs. Some choose to change the way they spend their free time, and for others, they may change the way that they eat and drink.
Over time, this change can cause a change in one's body, and for divorced men, that change can be especially significant.
Social Science and Medicine Journal study
A study published in the Social Science and Medicine Journal examined the marital transition and how it affects one's eating habits, as it pertains to vegetables and fruits. Previously, marital transition and diet were not examined by gender, but rather with marital status in mind.
The study examined the quantity and variety of fruits and vegetables consumed by men and women between the ages of 40 and 80 in the United Kingdom. Of the 11,577 that were given diet assessments, the results showed that, for men, remaining unmarried or becoming widowed, separated, or divorced was associated with a decrease in the intake of vegetables and fruits by approximately 25 percent. It also showed that their diet became less varied than previous stages in their lives.
For women, the connection was not seen in this study.
Ohio State University study
In another study, from researchers at Ohio State University, men over the age of 30 were found to put on more weight after a divorce, whereas women were more likely to put on weight after the couple says "I do."
"Clearly, the effect of marital transition on weight differs by gender," said Dmitry Tumin, lead author of the study and doctoral student in sociology at Ohio State University. "For someone in their mid-20s, there is not much of a difference in the probability of gaining weight between someone who just got married and someone who never married. But later in life, there is much more of a difference."
While that may be true during the circumstance, it also needs to be stated that weight gain and weight loss is a personal situation that is different for everyone. Putting on or shedding pounds is something that may or may not be dependent on their experiences during a period of marital transition. This is something that the researchers took into account.
"We estimated the effects of marital transition on the likelihood of weight gains or losses for different categories of people, allowing for the possibility that not everyone who goes through a marital transition has the same kind of experience," said Zhenchao Qian, professor of sociology at Ohio State University and co-researcher on this study.
The researchers surveyed 10,071 people from 1986 to 2008 to determine weight gain in two years following the start of a marriage or the aftermath of a divorce. They took into account variables, such as poverty, pregnancy, socioeconomic status and education.
Cordell & Cordell understands the concerns men face during divorce.
Learn More
The results
The results showed that both men and women who married or divorced were more likely than people who have never been married, to have a small weight gain in the two years following their marital transition. The researchers stated that the small weight gain was in line with other research on how marriage affects men and women and was not a health risk.
However, the study did show the differences in how men's health may respond to the act of getting married versus the experience of getting a divorce.
"Studies show that married men get a health benefit from marriage," Qian said. "And they lose that benefit once they get divorced, which may lead to their weight gain."
The age range also plays a factor, according to the researchers. From ages 22 to 30, the effect of marital transition on weight gain is unclear, but from approximately age 30 to age 50, both marriages and divorces increase the risk of weight changes.
In the midst of all of the stresses of the divorce experience, it is understandable that solace might be found through eating and drinking, but it is important for your health and your future that you understand the risks that dangerous behaviors that affect your weight may create, including eating disorders and alcoholism.
Healthy strategies
In order to combat many of these sentiments, there are healthy strategies you can do to avoid the weight gain and relieve yourself of the stresses of the divorce experience. Meal planning is an excellent way to exert portion control, in order to prevent overeating. Daily exercise also is a good way of letting go of the stresses of the situation and bettering yourself at the same time.
These strategies will give you the edge in keeping yourself at your healthiest as you move forward in your life after the divorce experience.
If you find yourself having to readdress aspects of your previous divorce experience or are stuck in the muck and mutter of the situation, it is important to contact a family law attorney that focuses on the needs of men going through the challenges that divorce can present.
The post Study: Men Experience Weight Gain After Divorce appeared first on Men's Divorce.



Source link